Questions To Ask Your Next Cleaning Company
Cleaning company questionnaire to help you decide which cleaning company proposal to accept. Below are some questions to ask each cleaning company.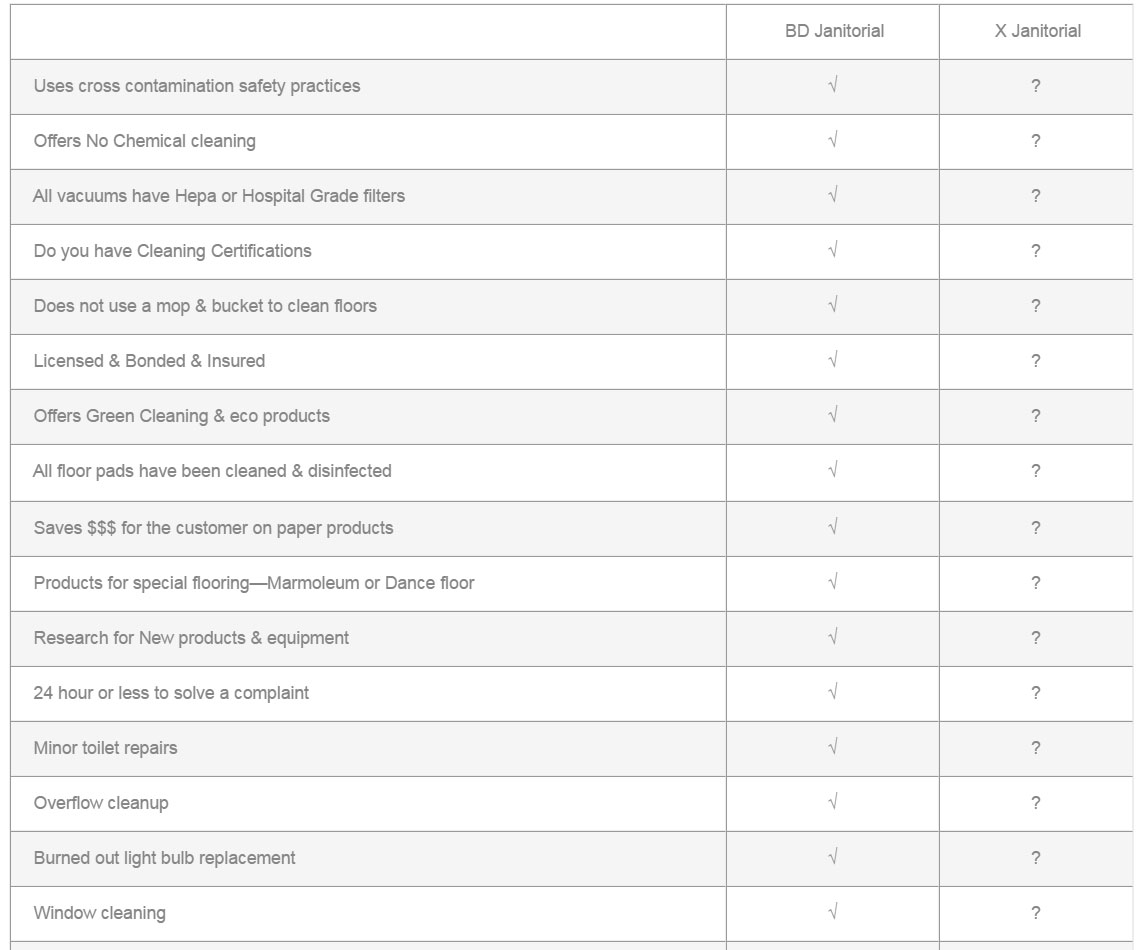 If you have a question about any of the items on the above list, give me a call or email.
We offer commercial cleaning services for small to mid sized businesses or buildings and common areas.
Give Brad a call or email and I promise No Nagging No hard Sell.
BD Janitorial 503 537 8571 call or text. We will NOT Spam or Sell your email address.
We Provide Window Cleaning, Janitorial Services, Building Services & Commercial Cleaning For The Following Cities: