Janitorial Services & More in Newberg, OR
BD Janitorial is proud to offer services to the Newberg area.
Looking for janitorial services, commercial and office cleaning, window cleaning, or building services?
Our professional team is well-trained and has all the skills required to deliver quality controlled cleaning as we strive to change and evolve along with your business. Following our passion to deliver client satisfaction services, we are proud to retain our clients and maintain strong relationships through best quality service at a competitive and affordable price.
We have been in the janitorial service business for over 20 years and we are Licensed to clean, Bonded and Insured, and have certifications in several aspects of commercial office cleaning and janitorial services. Some of our current customers include churches, medical management, general office, manufacturing, doctor & acupuncture offices.
Reliable Janitorial & Cleaning Services
Unbeatable services delivered by the well-trained team with the right equipment and dedication.
Service Schedule to Fit Your Budget
A service schedule can be for 1x per week or 5x per week  or any combination of service days you choose.
Services Offered in Newberg, OR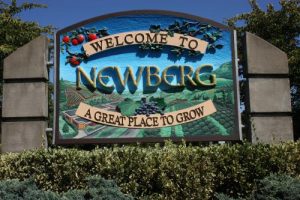 Newberg, Oregon, 97132
Call or Text Anytime
503-537-8571 
" The tenants are pleased with your work as are we."
– Newberg, OR Customer
"And I just wanted to let you know we have been really impressed with the cleaning service provided and wanted to say thank you!' 
– Katie O
"Brad, I toured the building yesterday and it looked fantastic. You are doing a great job."
-Andrea
"The rabbis were very happy with your work last eve."
– Customer
We continue to be extremely pleased with your work — many, many thanks.  As it turns out our tenant on the east side of the building would like you to clean their area as well.  I hope that you can add this to your weekly schedule. "
– Judy, OJM
Schedules That Fit Your Needs & Budget  |  Locally Owned & Operated  |  Certified, Reliable, & Experienced
We Can't Wait to Hear from You
Get a Free No-Obligation No-Hassle Quote
Call or Text: 503-537-8571     
or fill out the form to contact us.