Office Cleaning Services
BD Janitorial is proud to offer Office Cleaning Services that fit your needs.
"…I just wanted to let you know we have been really impressed with the cleaning service provided and wanted to say thank you!'
– Katie O
Whether your office has 5 employees to 19, we can customize an office cleaning plan to fit your budget and schedule.
Studies have shown that the average desktop has about 20,961 germs per square inch and from a survey done from 1000 office staff at a U.K. based printer and consumer reseller of printer ink consumables, about 1/3 of the staff followed guidelines in cleaning their workspace and 1 out of 10 never cleaned their desks.
We specialize in dust removal not just moving it around. Using microfiber cloths that actually capture dust and bacteria. Microfiber works because each strand is approximately 1/16 size of a human hair. Each square inch of a microfiber cloth contains thousands of strands to capture dust. Folding the cloth over gives each surface the optimum for dust removal.
According to www.businessmanagement.com, a survey titled "What Are The Most Hated Office Tasks?", cleaning was listed as # 9 of the 10 listed office tasks. Let us relieve your staff and assist you with your office cleaning!
Reliable Office Cleaning Services
When we meet with a potential new customer, one of the questions I always ask is "why are you making a change to a new cleaning service?" The reply I often get is "the current cleaning company sometimes doesn't show up to clean." We can honestly say that we have never "no-showed" for the scheduled office cleaning service day.
Consistent office cleaning is important because some office surfaces and equipment have a high Germ Count per square inch. The phone, desk top and keyboard are 3 of the high Germ Count surfaces. Wiping these surfaces with a clean damp cloth or a cloth treated with a neutral cleaner can reduce the germ count.
Service Schedule to Fit Your Budget
A service schedule can be for 1x per week or 5x per week  or any combination of service days you choose.
Sample Office Cleaning Service Checklist:
17 Step Restroom Cleaning Process
Wall-to-wall Vacuuming
Hard Flooring Cleaned
Cobweb Removal
Trash & Recycle
Window Cleaning
Dust Removal
Kitchen/Break Room
Entrance Floor, Doors & Glass
Stairs & Handrails
Light Bulbs Replacements
Supplies/Paper Products Restocking
Desktop Cleaning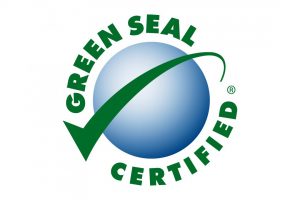 Green Cleaning
According to a Mach 2011 Poll done by Harris Interactive, "84% of U.S. adults prefer to do business with companies that use green cleaning products and practices," BD Janitorial is certified in Green Cleaning and use Green Seal products. Currently the "hot new cleaning product" is enzymatic. Basically enzyme products eat grease, dirt, odors by breaking them down, which is then digested or "eaten", then the enzymes are further broken down and dissipate as carbon dioxide and water. There are also Green or Natural disinfectants which offer disinfection and hospital grade disinfection using plant based ingredients.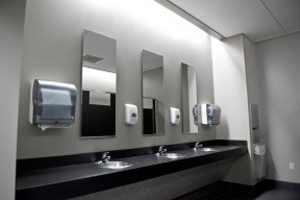 Certified to Clean, Licensed, Bonded
BD Janitorial has been providing janitorial services for over 20 years and has certifications in:
Basic Cleaning
OSHA Bloodbourne Pathogens
Carpet Care
Education Facility Disinfection
Life Cycle of Floor Care
Green Cleaning
OSHA Hazard Communication
Restroom Sanitation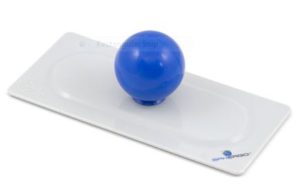 Using the Right Tools for the Job
This tool is a Sphergo which provides a flat surfaced bottom to which a Microfiber pad is attached. The pad is sprayed with a Greens Seal Approved, Eco and People friendly cleaning agent. The pad then cleans the cleared desktop of fingerprints, coffee spills, germs. Because the Spergo is flat and the desktop is flat, the surface gets a more even clean better than doing the same job using your hand and a microfiber cloth. The cleaning pads are changed out frequently as not resoil a desktop surface.
We use a separate clean microfiber cloth to remove the dust that has accumulated behind the computer, phones and photos that usually sit at the back of the desktop.
Schedules That Fit Your Needs & Budget  |  Locally Owned & Operated  |  Certified, Reliable, & Experienced
We Can't Wait to Hear from You
Get a Free No-Obligation No-Hassle Quote
Call or Text: 503-537-8571     
or fill out the form to contact us.