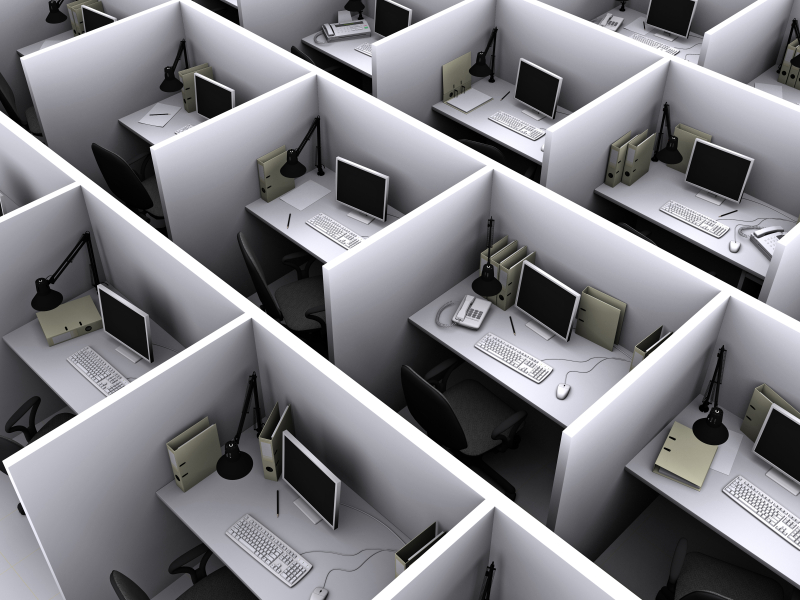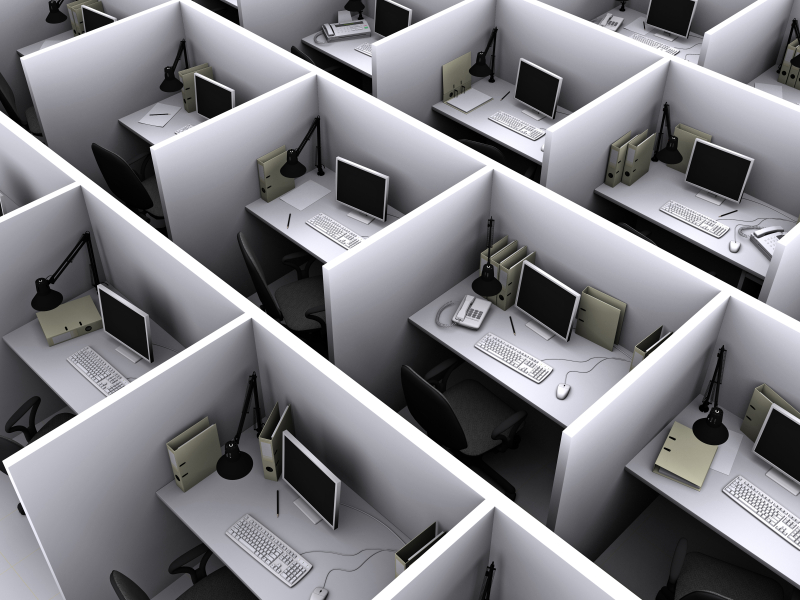 Commercial Cleaning Newberg,OR
Our service day promise to you
We promise to be there each service day and to keep our commercial cleaning Newberg OR agreements. Brad & Linda BD Janitorial
If you are considering making a change in your commercial cleaning Newberg company or. Please call or text or email BD Janitorial or give our site a look over to see what BD Janitorial has to offer.BD janitorial has been commercial cleaning Newberg OR for over 15 years Some of our Commercial Cleaning Newberg customers have chosen us to clean and disinfect their office space because the employee that was doing the commercial cleaning has left the company or requested the company find another option. According to a survey on the website http://www.businessmanagementdaily.com/ Cleaning was the 9th Least Favorite Office Task . Perhaps the employee just wants a break from cleaning for a vacation or some family time, we can step in and help out.
Is your current commercial cleaning company not providing the service they promised? Or are they missing cleaning areas of your office or business such the ceiling vents? Restrooms aren't as clean as they could be? With our over 20 years of commercial cleaning experience we have the tools and systems to maintain a consistent level of cleaning and disinfection.
We live in Newberg and provide commercial cleaning and light maintenance services for Newberg OR.
1Call or Text 503 537 8571 for a Free No Nag No Hassle Quote
2Same day Response
3Set up a 10 minute call to discuss your office cleaning needs
Our Commercial Cleaning Newberg OR Difference
We are certified to clean, licensed, bonded
We have found that New Microfiber Cloths clean and attract dust better than older cloths. We purchase New Microfiber frequently and recycle the older cloths. We frequently research for New Cleaning Agents. One of our recent discoveries was an enzymatic type of floor cleaner. A new customer asked us to clean their commercial kitchen floor. We tried several degreasers which cleaned the floor but did not remove much of the cooking grease that coated the floor after each cooking day which consists of 3 meals a day for approximately 2500 people. Searching the internet we found a Food Grade degreaser which actually "eats grease" even after the product is applied on the floor. The customer was impressed with the results.
There is New Green or Eco products that have been developed recently. One product is a Organic Acid based bathroom cleaner which we are trying out and seems to work well. There is also a Botanical disinfectant that we now using in our commercial cleaning Newberg , so far this product has worked well, the customer have commented positively .These are 2 examples of recent products we have found in our searches for New products to offer our commercial cleaning customers a better level of clean.
Sample Commercial Cleaning Newberg Check List
restrooms
wall to wall vacuuming
hard flooring cleaned
cobwebs removed
trash & recycle
windows
dust removal
kitchen break room
entrance floor & doors & glass
stairs & handrails
light bulbs replaced
supplies/paper products restocked
desktops cleaned
we also offer commercial cleaning as: Just the basics or Full service 
Enter Door glass cleaned & adjacent glass
Desk tops cleaned of finger prints, dust, 2nd cup of coffee ring, what's that in my keyboard?
Clean & disinfect the restroom — cold & flu season is here, flu virus can live up to 72 hours on a surface
Clean the breakroom including the microwave, tables and wipe down drawer or door fronts
Vacuum all carpeting & clean all hard surface floors
Remove dust from file cabinets, all the awards you have won & get those cobwebs
Remove the trash & recycling
There are many more services that can be added to each service day or done on a biweekly basis.
Green or Eco Commercial Office and Building Cleaning
We use No Fragrance or Light Fragrance products
Green cleaning can include the cleaning agents used such those agents which carry the Green Seal Certified label. These products include disinfectants, general cleaners and degreasers. Vacuum cleaners can also have a Green Label of Approval which comes from the Carpet & Rug Institute. To get the Seal of Approval the vacuum cleaner must pass the following independent laboratory tests for:
Soil removal
Dust containment
Surface appearance change
We also offer the ultimate in Green Cleaning and disinfection, which is steam cleaning. Steam cleaning can be used to clean and disinfect cabinetry ( I used steam to clean painted cabinets) countertops, floors and of course restrooms. Steam cleaning benefits are:
2 second death to germs & viruses
No chemical dwell time which is need to kill the organisms listed on the label
No chemical odor or residue
Commercial Cleaning Case Study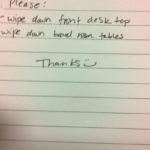 This commercial cleaning case study is from a commercial cleaning customer that had complained on several occasions that a board room table was not being cleaned. The note above is an example of their request. We respond and correct these commercial cleaning complaints on the next service day or sooner if requested by the customer.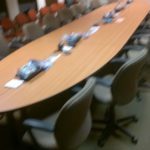 This a photo of the board room table that had received periodic requests to get cleaned to the customer's satisfaction. We tried using New Microfiber Cloths on the table, we tried a different Cleaning Agent, we double checked the cleaning, looking for missed spots. Nothing seemed to satisfy the customer. We tried every commercial cleaning technique we knew of.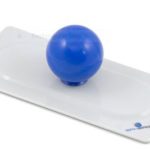 The Solution to the complaints regarding the board room table, turned out to be A New Tool (see above). We found this tool after doing some extensive web searches. The tool has a ball on top and a microfiber pad is placed on the bottom of the tool. Spraying the pad with a cleaning solution and then wiping the table, respraying the pad when needed.
Because the tool provides even pressure and a flat cleaning surface, it cleans better even to the edges, where as using your hand on a microfiber cloth, your hand isn't flat, isn't a rectangle shape so the edge part of a microfiber cloth doesn't have a good contact with the surface. This is the same tool we use in our commercial cleaning Newberg OR company.
Since using the tool the complaints stopped and the commercial cleaning customer was satisfied with the results.
The tool is called Sphergo from https://www.hospeco.com/Products/
A Commercial Cleaning Newberg OR Customer Comment
" The tenants are pleased with your work as are we."