Office Cleaning Tigard OR
Commercial Cleaning Tigard OR.
We offer commercial cleaning and office cleaning for Tigard OR. Our commercial cleaning in Tigard OR includes:
* reliable daily or weekly commercial cleaning.
* eco & people friendly Commercial Grade products.
* dust removal, not just move it to a new place.
*Save you money on your supplies for restrooms and break room.
* Hepa or Micro-filtered vacuums that are in a sealed containment, this helps to improve indoor air quality.
* Brad the co-owner of BD Janitorial has certifications in Basic Cleaning, Green Cleaning, Restroom Sanitation and several more.
Our Commercial Cleaning customers in Tigard have been an engineering office, manufacturing company, medical supply company just to name a few.
We also use some of the newest technologies to keep your commercial office space clean and as germ and viruses free as we can. Some of the New Tech we use are the Sphergo surface tools. This tool holds a microfiber pad and when sprayed with a Neutral/No Odor cleaning agent, provides an even cleaning surface to remove fingerprints, your morning coffee ring, ink marks.
We have Banned the mop bucket, the feather duster, cotton cloths. We have found that microfiber products can do a much better job at removing dirt, dust, germs the previous mention products. Also take the feather duster, when was it last washed? the mop bucket, when was last cleaned and disinfected? Was this done before it was used to clean your floors? We use a clean microfiber pad for each floor surface.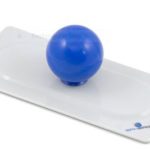 More Tigard OR Commercial Cleaning Info Below