Office cleaning and Janitorial services can include a monthly or as needed baseboard dust removal service.
The carpet gets a weekly or bi-monthly vacuuming to remove dust, desktops surface gets a dust removal as do many other surfaces in your office space such as:

Filing cabinet tops

Book shelves

Side tables

Window ledges
Just to name a few, yet the baseboards get neglected and the dust just builds up over time. You can see from this blog post title photo how dust accumulates on a baseboard over a month's time frame. Baseboard dust may not be the entire source of producing dust particles that effect your office's indoor air quality, but maybe a small contributor to the office indoor air quality.
A scheduled office cleaning including the baseboards using a Hepa or Micro particle trapping vacuuming system will remove that dust, trapping inside a bag which will later be disposed of.A microfiber wand duster can also be used to remove the dust that has accumulated on the baseboard. If the baseboards have not had the dust removed in a long time frame, then a combination of: 1st using a vacuum system to remove the loose dust and then follow up with a microfiber dusting wand to remove any remaining dust.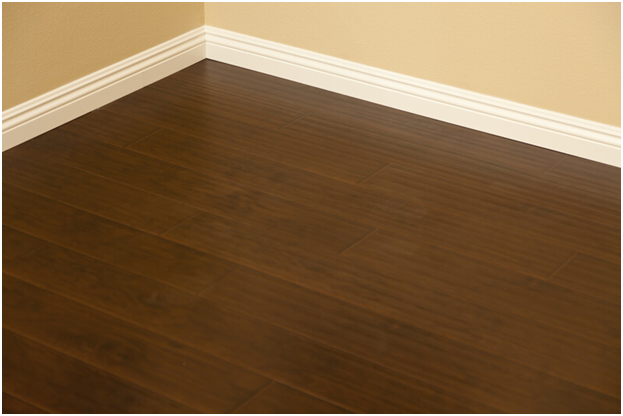 If your current office cleaning service provider is not cleaning your baseboards, then perhaps ask them for that service. If that office cleaning company does not have the tools or the skill to perform that service, then give BD Janitorial a call or text 503 537 8571. We would be glad to perform that service or offer you a quote to provide office cleaning services for your office.