Beaverton, Oregon includes these zip codes: 97005,97008,97007,97075,97076,97077.
BD Janitorial provides janitorial cleaning services for several customers in the Beaverton area. We also provide janitorial disinfection services for warehouse and shop area restrooms. Many business owners are looking for Green Cleaning or Non Chemical cleaning because of changes to the workplace environment.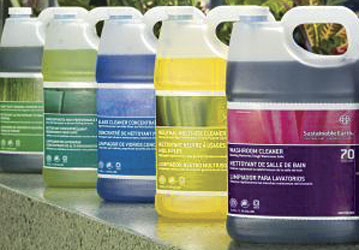 Green cleaning janitor services can be Green Seal Approved or EPA's Recognized for Safer Chemistry. There are many Green type of disinfectants and cleaning agents and yes, even a Green bowl cleaner.
We like to use steam in our janitor restroom cleaning and disinfection, here are a few reasons:
No chemical odor or residue
No dwell time, almost all disinfectants require a dwell time to be effective
Steam kills, 2-5 second death to most germs and viruses
Steam cleaning can be used on most restroom surfaces
Since we provide janitorial services for the Beaverton area, there may be some cost savings in cleaning your office or commercial building.
1Call 503 537 8571 for a Free No Nag No Hassle quote.
2Text 503 537 8571 for a Free No Nag No Hassle quote.
3Email brad@bdjanitorial.com for a No nag quote.
We also offer commercial cleaning, window cleaning and building services
Commercial Cleaning for Beaverton Office Spaces, Warehouse Restrooms, Churches.
Are you looking to have your commercial office space cleaned on a daily or weekly basis? Interested in saving money or just give the employee who does the office cleaning a break? Perhaps you current cleaning service isn't getting the job done.
Bd janitorial has over 20 years of experience in cleaning Beaverton commercial offices and customer satisfaction. If we have missed cleaning a scheduled area or listed item we will re-clean it for free and with in 24 hours or less. We have the equipment to clean high ceiling vents which collect dust and we can remove those ceiling & corner cobwebs.
Our goal is to remove dust by using freshly laundered microfiber towels, mops floors with clean microfiber mop pads. Use people friendly cleaning agents that have No scent or Lingering odor. Our vacuums have Hostipal grade filtration systems, which has 99.7 filtration and are reasonable quiet for those times when you have to work late. Clean your telephone handset & base, remove fingerprints from your desktop and take out the trash and recycle.
Beaverton Building Services for Common Areas, Office Complexes.
Services can include:
window cleaning.
restroom cleaning daily, biweekly
light bulb change outs ( some limitations to this service)
trash & recycle take out
kitchen or break room cleaning
Window Cleaning for Your Beaverton Area Commercial Property.
clean windows and remove cobwebs
sticker & decal removal
window cleaning can be a 1x or monthly or quarterly.
Janitorial Cleaning for Offices or Buildings in Beaverton
Are you considering having your office space or building cleaned on a 1x or on a scheduled service day? We at BD Janitorial can help you with your Beaverton office cleaning or janitorial services.
We offer just the Basics to save you $ or fit your needs.
| | |
| --- | --- |
| Empty trash | Yes |
| Empty recycle | Yes |
| Clean & disinfect & restock restrooms | Yes |
| Vacuum carpeting | Yes |
| Mop hard flooring | Yes |
| Clean the kitchen / break room | If applies |
| Reorder supplies or tell customer supplies are low | Yes |
| | |
Looking for a Full Service office or building cleaning? Here are Some of the services we offer.
| | |
| --- | --- |
| Empty trash & recycle | Yes |
| Clean & disinfect & restock restrooms | Yes |
| Vacuum carpet | Yes |
| Mop hard flooring | Yes |
| Clean kitchen / break room | Yes |
| Reorder supplies or tell customer supplies are low | Yes |
| Clean desk top & telephone handset & keyboard palm rest | Yes |
| Clean entry door glass & windows & partition glass | Yes |
| Remove dust from bookcases & file cabinets & wall hangings | Yes |
| Recent small carpet spills | Yes |
| Cobweb removal & ceiling vent cleaning(not the intake) | Yes |
| Winter time cold & flu virus reduction | Yes |
| Building Cleaning Services for Common Areas | |
| restroom cleaning & restocking | Yes |
| window cleaning | Yes |
| vacuum carpeting | Yes |
| bulb replacement ( limitations) | Yes |
| kitchen / break room clean up | Yes |
| dust removal from wall hangings etc. | Yes |
jflsdkajflzsjf;s
dfklalkfj;lsjfkas
asd'f;kasl;jflasdf
jflsdkajflzsjf;s
dfklalkfj;lsjfkas
asd'f;kasl;jflasdf
jflsdkajflzsjf;s
dfklalkfj;lsjfkas
asd'f;kasl;jflasdf
jflsdkajflzsjf;s
dfklalkfj;lsjfkas
asd'f;kasl;jflasdf
jflsdkajflzsjf;s
dfklalkfj;lsjfkas
asd'f;kasl;jflasdf
jflsdkajflzsjf;s
dfklalkfj;lsjfkas
asd'f;kasl;jflasdf
jflsdkajflzsjf;s
dfklalkfj;lsjfkas
asd'f;kasl;jflasdf
jflsdkajflzsjf;s
dfklalkfj;lsjfkas
asd'f;kasl;jflasdf
jflsdkajflzsjf;s
dfklalkfj;lsjfkas
asd'f;kasl;jflasdf
jflsdkajflzsjf;s
dfklalkfj;lsjfkas
asd'f;kasl;jflasdf
jflsdkajflzsjf;s
dfklalkfj;lsjfkas
asd'f;kasl;jflasdf
jflsdkajflzsjf;s
dfklalkfj;lsjfkas
asd'f;kasl;jflasdf