Beaverton's Best Commercial Cleaning Service
If you are in Beaverton and looking for a new commercial cleaning service provider or would like to get a competitive quote for your office cleaning or janitorial services for your warehouse or the common areas of your commercial building, please give us a call or text to our Free Quote Phone 503 537 8571, or send an email to brad@bdjanitorial.com.
We promise a prompt reply with No Nagging No Spamming Emails.
If you would prefer Green Cleaning or Less Cleaning Chemical usage in cleaning your commercial office or building, we use people friendly cleaning agents that have No chemical odor or residue and are also safer for the environment.  Another aspect of Green Cleaning is the use of steam to clean and disinfect restrooms, kitchen / break rooms, shop restrooms.
About Beaverton OR
Beaverton is home to 94,000 residents and has 100 parks and 30 miles of hiking trails, for the those into biking there are 25 miles of networked biking paths.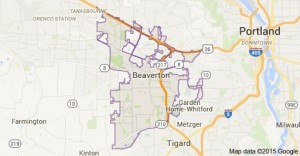 Beaverton is home to the Famous Beaverton Bakery and many other restaurants and eateries.
The some of the many business types that are in the Beaverton area: 820 retail trade, 3,452 service providers.
The anticipated OTBC will open in October of 2015. OTBC is an incubator for tech startups and offers office space and entrepreneur workshops and coaching and mentoring. www.otbc.org.
Beaverton, OR  Includes these zip codes:
97005, 97006,97007, 97008, 97075, 97076 97077.
BD Janitorial provides commercial cleaning, office cleaning and building services for all of the Beaverton zipcodes.